Sarjun is the friendship between Sarah and Arjun (Sar/ah and Ar/jun). They are friends and Sarah is too lazy to finish this page so Arjun finished it for her.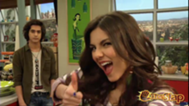 Hey, who knows why this gif is here? xD Not me. ~Sarah
Cause i put it here Duhhhhhhhhhhhhh ~Arjun
Whyyy? xD ~Sarah
Make it funny Duhhhhhhhhhhh ~Arjun
Okay, that is far better than the gif. ~Sarah
Ad blocker interference detected!
Wikia is a free-to-use site that makes money from advertising. We have a modified experience for viewers using ad blockers

Wikia is not accessible if you've made further modifications. Remove the custom ad blocker rule(s) and the page will load as expected.